OMNI 360 Baby Carrier – Mesh
Unsere All-in-one-Babytrage Omni 360 Cool Air Mesh ist für Neugeborene (ab 3,2kg) geeignet und bietet vier ergonomische Tragepositionen. Sie ist aus atmungsaktivem Mesh-Gewebe, damit es weder Ihnen noch Ihrem Baby zu heiß wird. Die Omni 360 wächst mit dem Baby mit bis zu einem Gewicht von 20 kg und bietet allen Eltern perfekten Tragekomfort.
Atmungsaktive, leichte Mesh-Trage
Alle ergonomischen Tragepositionen: Bauch, Hüfte, Rücken und Fronttrageweisein Blickrichtung
Vom Neugeborenen bis zum Kleinkind verstellbar (0 - ca. 4 Jahre)
Lordosenstütze für zusätzlichen Rückenkomfort
Material: 100% atmungsaktives Polyester
3,2-20 kg
Maschinenwaschbar bei 30 °C
Stillen in der Trage
Carry your precious cargo with confidence. From materials to workmanship we stand by our products. If you find a manufacturing or material defect, we will replace your carrier or part at no charge. That's the ErgoPromise.
All Position Baby Carrier
All the Carrying Options You Need As Your Baby Grows
Front Carry - Facing Parent
~0+ Months
Front Carry - Facing Out
~5+ Months
Hip Carry
~6+ Months
Back Carry
~6+ Months
Perfect Fit - Coolness On Top
Newborn Ready
Lumbar Support & Crossable Straps
Breathable Mesh
Baby Privacy Hood (UPF 50+)
Ergonomic in All Positions (M-Position)
Detachable Pouch
The Omni 360 Baby Carrier Cool Air Mesh has been acknowledged as a "hip healthy" product by the International Hip Dysplasia Institute.
Fits All Sizes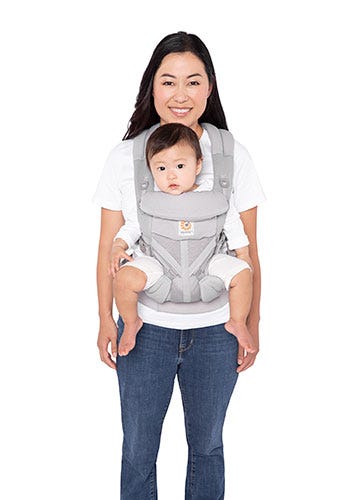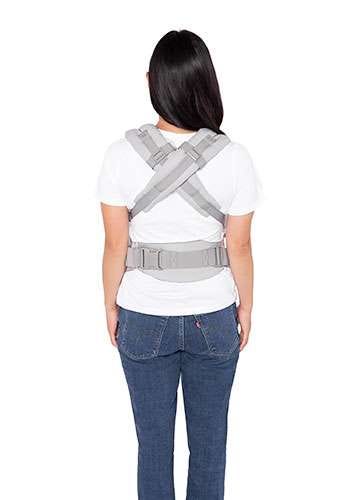 Height: 5'2''Pant Size: 2XS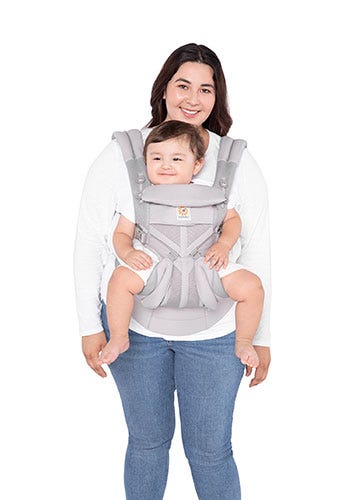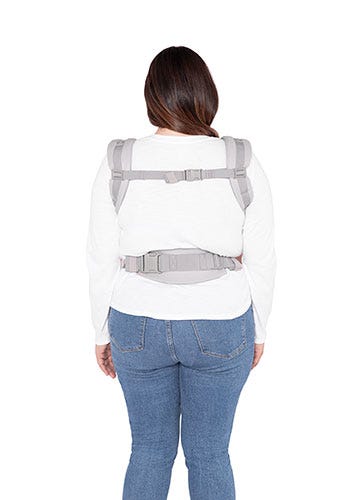 Height: 5'7''Pant Size: 16XL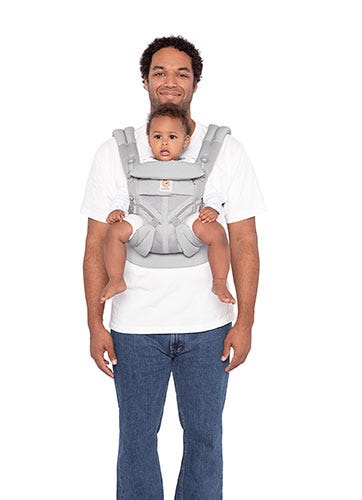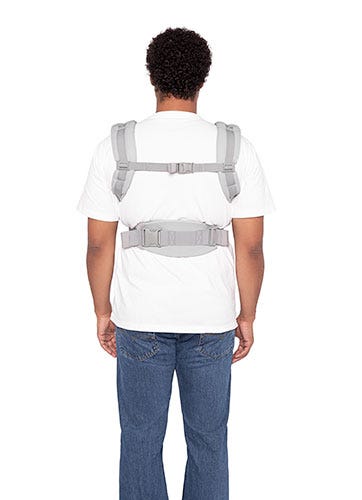 Height: 6'1''Pant Size: 38XL